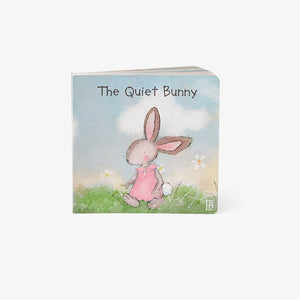 An endearing story of Annabel, a quiet bunny who sets out to find a birthday gift for her friend the mailman.. and all the woodland friends she meets along the way. A sturdy and heartwarming book to give as a gift for new babies, baby showers, birthdays, and other new beginnings. Pair with an Annabel Bunny knit toy or plush stuffed animal for the perfect baby gift set.
An Elegant Baby exclusive
Written and illustrated by Joseph Cudd
Measures 6.75" x 7"