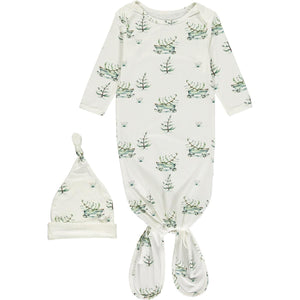 Keep your little one warm and snug with this beautiful sleep set. In super-soft bamboo, this gown and matching hat is perfect for keeping them cozy. Great for gifting, or for keeping your own bub snug as a bug in a rug.
Made from 95% bamboo viscose and 5% spandex, with the most amazing properties; a super soft and gentle fabric, hypoallergenic, UV protective, moisture wicking and biodegradable. Also with great insulating properties - warm in winter, cool in summer and a from sustainable crop.
Machine wash at 30 degree.