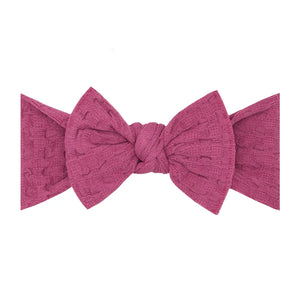 The waffle weave texture is perfect for your fall family pictures and gives their little head a warm, soft hug.
* Limited seams on the headband means maximum stretch for ultimate comfort.
* Visible stitching adds detail and protects the integrity of the fabric; no holes were cut to turn the seams in.
* Extra little textured details showcase your eye for style.
* This style is sewn in two pieces for mix-and-matching to create a custom look.
* Each headband is hand sewn and tied by women in our local community.